Managing Director & Founder
Dr. Vikas Shukla, Neurosurgeon [ MBBS, MS, Mch (Neurosurgery)]
Ex. Asso professor, Neurosurgery unit, GSVM Medical collage Kanpur Has performed more than 3500 successful neurosurgical Operations Pioneer in ENDOSOOPIC AND MICROSCOPIC brain and spinal surgery in Kanpur city.
Dr. Vikas Shukla did his graduation and post graduation from G.S.V.M. Medical College, Kanpur, his MCh Neuro Surgery degree was awarded from King George Medical University, Lucknow in 2005.
He had worked at various prestigious Neurosurgery Department of India. His worked during 3 years Research associate ship was acknowledged at world federation conference of Neurosurgeons which was held at Boston 2009.
He was among the key participants of multinational CRASH trial which was turned out that is no rule of methyl pednislone in Head Injury.
He had published number of paper in National and International Index Journals.
He is innovative in various surgical techniques and Pioneer of minimal invasive surgery of brain and spine in Kanpur city.
At present he is Director of Neurosurgeon at The Panacea Multi Super Specialty Hospital, Kanpur.
Director & Co Founder
Dr. Preety Shukla [ M.D. Consultant Oncologist & Chemotherapist ]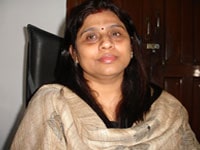 LIVING BEYOND BREAST CANCER
Most women, sometimes in their lives, develop lumps in their breasts. But all lumps are NOT breast cancer. In fact, 8 out of 10 lumps are harmless. Breast cancer, you need to get diagnosed.